Waiting on Wednesday: Blood and Salt by Kim Liggett
Waiting on Wednesday is a weekly meme hosted by
Breaking the Spine
that spotlights upcoming releases that we're eagerly anticipating.
This weeks book that I'm desperate to get my hands on: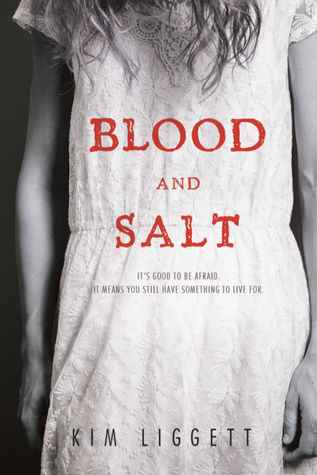 Publication: September 22, 2015
Genre: Young Adult, Fantasy, Paranormal, Horror, Romance
Goodreads Summary
"When you fall in love, you will carve out your heart and throw it into the deepest ocean. You will be all in—blood and salt."
These are the last words Ash Larkin hears before her mother returns to the spiritual commune she escaped long ago. But when Ash follows her to Quivira, Kansas, something sinister and ancient waits among the rustling cornstalks of this village lost to time.
Ash is plagued by memories of her ancestor, Katia, which harken back to the town's history of unrequited love and murder, alchemy and immortality. Charming traditions soon give way to a string of gruesome deaths, and Ash feels drawn to Dane, a forbidden boy with secrets of his own.
As the community prepares for a ceremony five hundred years in the making, Ash must fight not only to save her mother, but herself—and discover the truth about Quivira before it's too late. Before she's all in—blood and salt.
Why I'm desperate for Blood and Salt:
That summary, you guys! It has definitely spiked my interest! As soon as I read "unrequited love and murder" I was so in, I've always believed that love and death should go hand in hand (kidding I don't believe that I'm just being morbid right now). It sounds like a good murder/mystery/romance story so I am definitely picking this up when it comes out.
What books are you desperate to get your hands on? Leave a comment with your link of WoW and I promise to check it out and fangirl over your books with you as well! Thanks for stopping by!